The automatic weigher is a machine that can accurately weigh objects. It is widely used in the food industry for measuring and grading different types of food items. Its applications also include metrology, quality control, and other industrial uses.

As the demand for automated weighing machines grows, so does the need for accurate sensor calibration. calibration includes adjusting the weights on an automatic
weigher to match the actual weights of the object being measured. If the sensor readings are not accurate, it can result in inaccurate weight measurements and ultimately inaccurate product quality.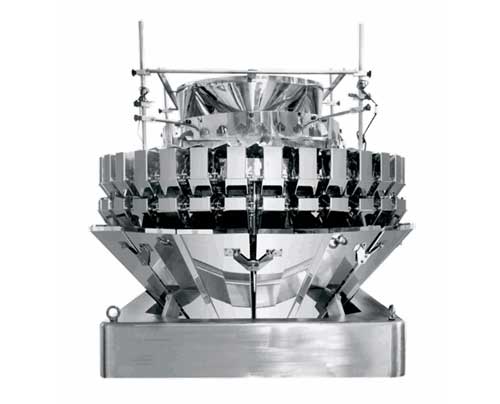 Reliability and Consistency
With automatic weighers, businesses can be assured of consistent and reliable results. This is because the machines will always weigh the same amount, regardless of how much product is in the container. This means that customers will be able to rely on the results of an automatic weigher, no matter what the size or shape of the container.
Additionally, automatic weighers are often more accurate than human weighers. This is because they are programmed to make consistent measurements, rather than relying on a human's subjective interpretation.
Higher Speeds of Operation
If you are looking for a way to improve your production line efficiency, automatic weighers may be a great option for you. Automatic weighers are machines that can automatically weigh items and determine their weight in order to improve accuracy and speed of production. There are many benefits to using automatic weighers in your production line, including:
-Save time: Automatic weighers can speed up the process of weighing items by doing the calculations for you.
-Precise weight: With automatic weighers, you can be sure that the weights of your products are accurate and consistent.
-Reduce errors: Errors made when weighing items manually can lead to inconsistencies in your product, but with automatic weighers, these errors are eliminated.
-Increase accuracy: Automated weighers help ensure that the weights of your products are accurate and consistent, which can increase the accuracy of your finished product.
Simple Control Interface
If you are looking for a simple, easy-to-use automatic weigher, the CT-2000 is ideal for your needs. With a simple control interface, you can easily adjust the weighting of
the probe to ensure accurate weighing. Additionally, the CT-2000 has a built-in safety feature that prevents the machine from operating if the weight is incorrect.
Versatility
One of the main benefits of automatic weighers is their versatility. They are able to be used in a variety of different industries and can be customized to meet the specific
needs of each company. They are also relatively affordable, making them a cost-effective option for companies that need to weigh large quantities of materials frequently.
Future Readiness
There are many benefits to having an automatic weigher in your factory or workshop. Automatic weighting systems are accurate, efficient, and reliable, which can help you to improve quality and reduce errors. Here are five of the most important benefits of automatic weighting systems:
1. Accurate Weighting: With an automatic weighting system, you can be sure that the weights being used are accurate and consistent. This can help you to avoid mistakes and improve the accuracy of your products.
2. Efficient Processes: Automatic weighting systems can help to speed up processes in your factory or workshop. By automatically weighing items, you can reduce the time needed to complete certain tasks. This can save you time and money in the long run.
3. Reliable Systems: Automatic weighting systems are reliable, which makes them a valuable investment for businesses. If an automatic weighting system fails, you won't be left with a broken machine or lost product. Instead, you'll be able to continue using your existing system without worry.
4. Reduced Errors: Automated weighting systems can help to reduce the number of errors made during production processes. By automating these processes.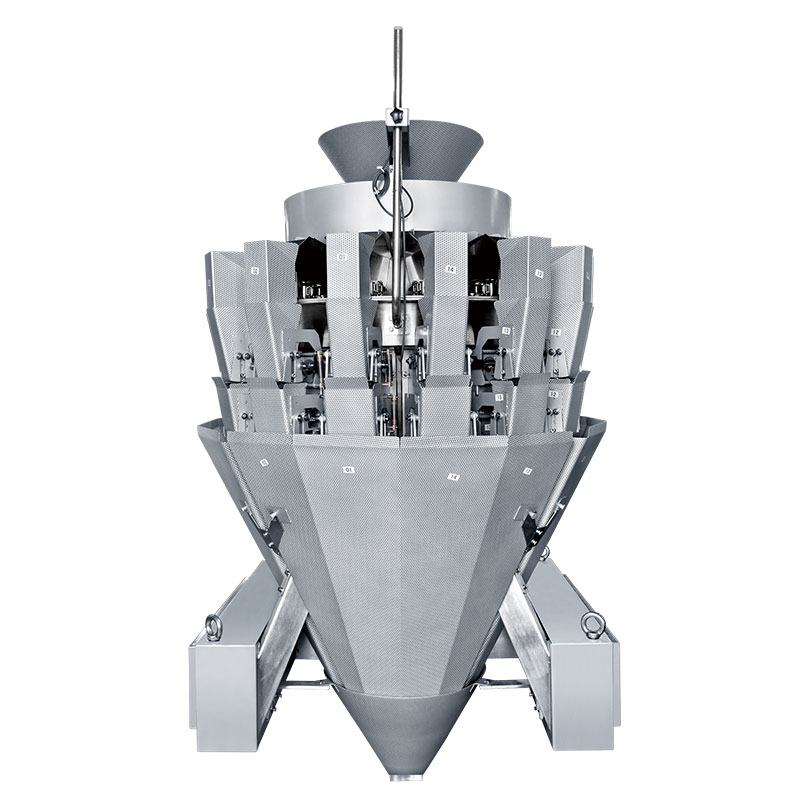 Kenwei Automatic Weigher
The benefits of automatic weigher include:
-Reduced labor costs.
-Elimination of human error.
-Improved accuracy and consistency.
-Faster turnaround time for production.
There are many benefits of automatic weighers. Some of the benefits include: improved production efficiency, accurate weight measurements, less human error, and
reduced labor costs. Automatic weighers also have the ability to handle more products at once, which can lead to increased throughput and decreased production time.
There are many benefits to using an automatic weigher. Some of the most significant advantages include:
-Reduced Error Rates: Automatic weighers reduce the error rate because they are able to accurately and quickly measure the weight of materials. This decreases the amount of time needed to process materials, which results in a more accurate product.
-Increased Efficiency: With an automated weigher, you can increase your efficiency by cutting down on the amount of time it takes to process materials. This means that you can produce products faster and with less waste.
-Reduced Costs: Automatic weighers also reduce costs because they can help you keep track of inventory levels and minimize waste. By reducing the amount of time and money needed to process materials, you can save money in the long run.
Automatic weigher is an important tool in the food industry. It helps to reduce the labor costs and improve the efficiency of the production line. The following are some of its benefits:
1. It reduces the labor costs.
2. It is easy to operate.
3. It helps to improve the quality of the product.
About Kenwei
Kenwei is a company that specializes in automatic weighing and sorting machines. These machines can speed up the process of sorting and grading items, which can lead to a reduction in the amount of time it takes to complete a task. They also provide other benefits, such as increased accuracy and efficiency.
Author: Kenwei–Multihead Weigher Manufacturers
Author: Kenwei–Linear Weigher
Author: Kenwei–Multihead Weigher
Author: Kenwei–Checkweigher Manufacturers
Author: Kenwei–Packaging Machine Manufacturer
Author: Kenwei–Fill Seal Packaging Machine
Author: Kenwei–Vertical Packaging Machine
Author: Kenwei–Metal Detector Manufacturer
Author: Kenwei–Food Metal Detector
Author: Kenwei–Checkweigher Supplier
Author: Kenwei–Parallel Manipulatorr