Product Type:JW-D1
Z type conveyor adopts vertical transportation design, which is very suitable for factories with small floor area and small production flow. We currently provide two structural materials for customers to choose: carbon steel or 304 stainless steel (feed hopper is made of food grade PP material).Our z-type conveyor is widely used for conveying grain, food, animal feed, chemical products and so on. Conveyor belt height can be adjusted according to customer requirements, and can be equipped with multi-head balance or linear balance for dry goods processing, improve production efficiency.

1.The conveyor is application for vertical lifting of granule material ,such as corn ,food ,plastic and chemical industry ,etc.
2.Cnvery speed 5.5mmm/h.
3.Conveyor height 3.3-3.6m.
4.Customizable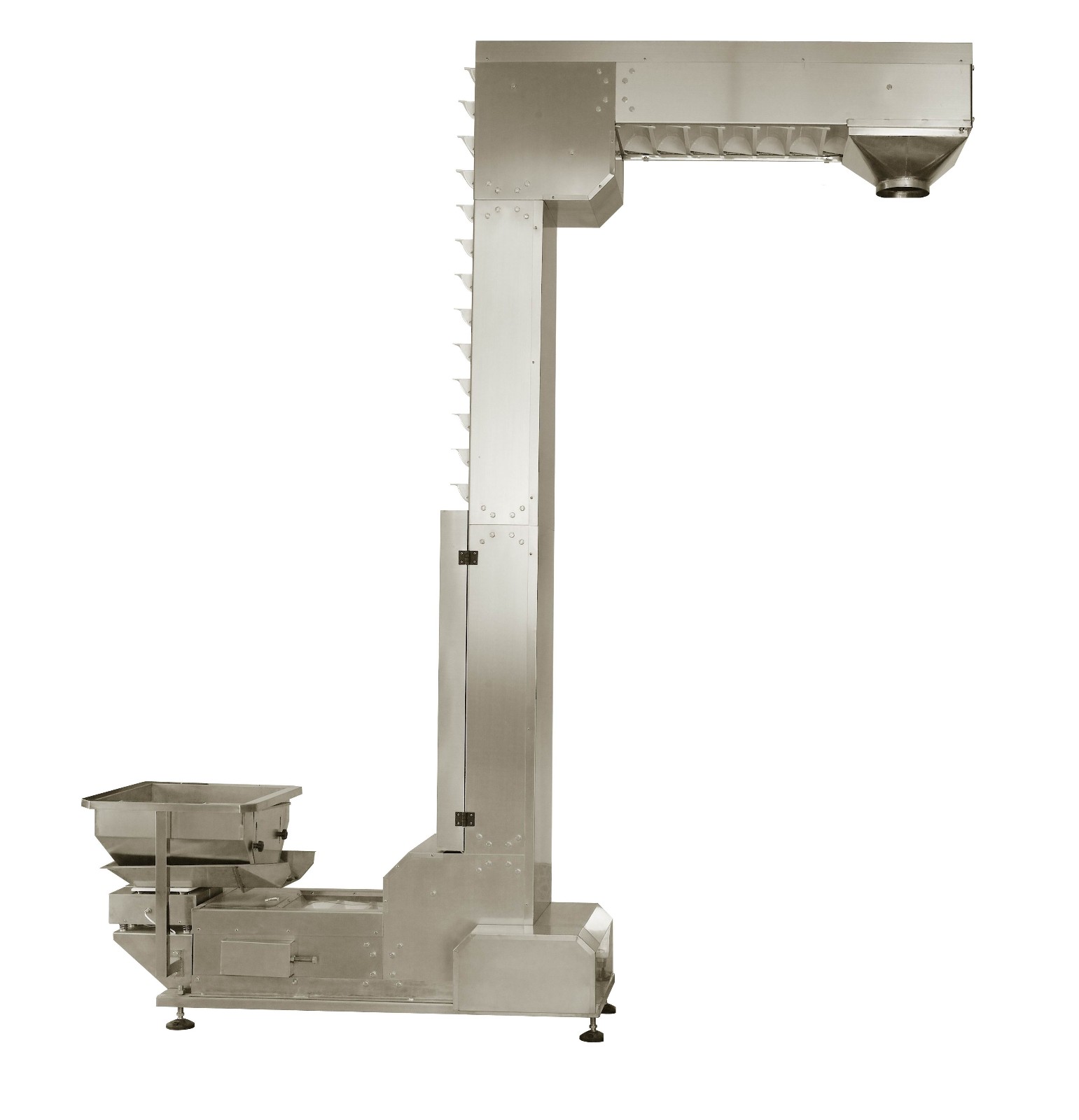 Optional Equipment
JW-B1 Standard Vertical Weighing And Packaging System
JW-B2 Twin Packaging System
JW-B7 Economic Linear Weigher With Vertical Packaging Machine System
JW-B8 Rotary Packaging And Weighing System
JW-B9 Double Inlet Rotary Packaging And Weighing System
JW-B10 Rotary Vacuum Packaging And Weighing System
JW-B11 Horizonal Packaging And Weighing System
JW-B12 Double Inlet Horizonal Packaging And Weighing System
JW-B13 Standard Weighing And Packing Systems For Pre-made Bag
JW-B14 Double Inlet Weighing And Packing Systems For Pre-made Bag
JW-B15 Economic Weighing And Packing Systems For Pre-made Bag
JW-B16 Two Outlet Semi Auto Weighing And Packaging System
JW-B17 Manual System With Inclined Conveyor
JW-B18 Manual System With Vacuum Conveyor
JW-B23 Cup Packaging And Weighing System
JW-B24 Auto Canning And Weighing System
JW-B25 Box Type Packaging And Weighing System
JW-B26 One Multihead Weigher Mixing Weighing Series
JW-B27 7 In 1 MixingCounting Packaging System With 32 Head Weigher
JW-B28 Multiple Units Multihead Weighers Mixing Weighing System
JW-B31 Standard weighing and counting bagging system
JW-B32 Weighing and counting system