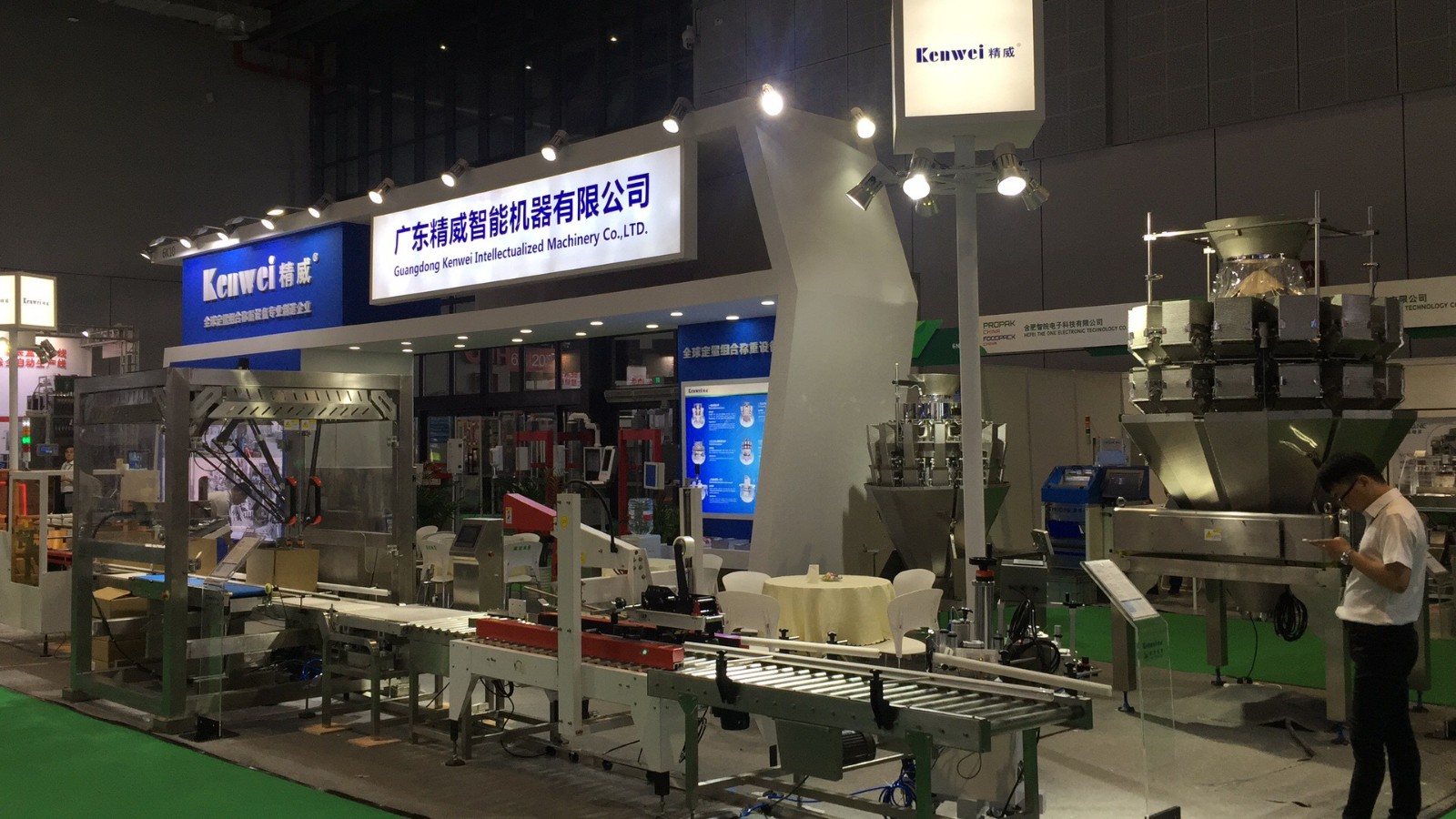 Guangdong Kenwei Intellectualized Machinery Co.,Ltd. is committed to the R&D and manufacture of high-speed, stable and accuracy multi-head combination weighing scale, multi-head linear scale, weight check weigher, metal detector, material transportation and other products, and provides customers with customized automatic quantitative weighing and packaging system to meet various requirements.
During the interview at the exhibition site, Yin Yunbing, general manager of the company praised: "ProPak China 2019 is an excellent processing and packaging technology industry event. In the face of this grand meeting, our company will display all-round products in packaging system and product list, with emphasis on highlighting the overall technological strength and ingenuity of our products. The packaging system includes: automatic filling system, automatic opening, packing, sealing system and so on; the single product includes: 14 heads economic combination weighers, 14 double-screw pickle weighers, 14 heads with7.5L salad weighers,12 heads belt-type manual weighers, the aluminum foil gold detector and so on.
Faced with the ever-changing market development and fierce competition,General Manager Yin Yunbing believes that "China's food packaging industry follows the pace of industrial 4.0 into the process of independent development, the future packaging market will also develop towards a more intelligent direction. For example, high-speed networked combination scale, robots, visual processing applications, intelligent packaging flexible production lines, etc., will be more and more integrated into packaging production. Looking forward to the future, General Manager Yin Yunbing said: "We will listen more attentively to the voice of customers, make more efforts in close to the market, price positioning, quality improvement, fast service, and actively listen to the valuable suggestions of users, only in this way can we be more professional, so as to continuously improve customer satisfaction. I believe that only cooperation based on a true sense of trust can be long-term, and I look forward to becoming a true strategic partner through such cooperation and the vast number of users, mutually beneficial and win-win in sincere cooperation!