A 3.000 Sqmt exhibition district in the centre of the manufacturing heartland of northern and central Italy: these are the vital statistics of Parma Exhibition Centre, an organisation that within the Italian trade fair panorama offers its services as a partner for companies intending to fulfil their expectations by blending tradition and innovation.
A fruitful marriage between trade fair expertise and entrepreneurial flair has led to the establishment of world-class events such as Cibus, which has long supported and promoted the Italian food sector across the world; Cibus Tec, a privileged showcase for food processing and machinery; Mercanteinfiera and Gotha, the prodigious intuitions that over the years have lent the antiques sector increased dignity and a professional dimension, setting trends and launching new lifestyles, as well as inventing modern antiques and vintage.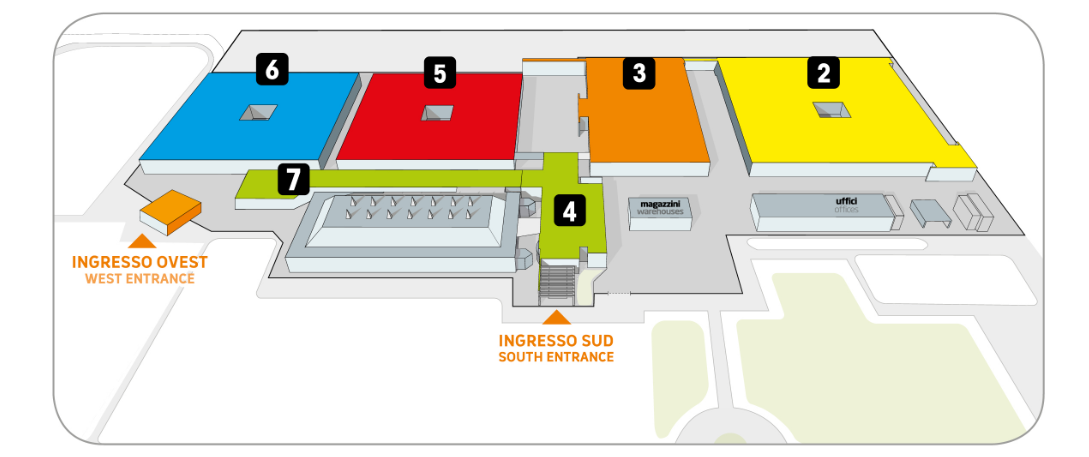 Exhibitors product segments

• Processing
• Packaging
• Coding, Marking, Labelling
• End-of-line, Handling, Storage
• Traceability, Logistics• Environmental Technologies
• Food Safety Solutions• Automation
• Ancillary equipments and Components
• Ingredients
Date:22 – 25 october 2019
Venue:Fiere di Parma
Our booth:Padiglione 02 - Stand N063_A
Welcome to visit our booth!!