Weighing equipment refers to weighing instruments used for industrial weighing or trade weighing. Due to the wide range of applications and different structures, there are various types of weighing equipment. According to different classification standards, weighing equipment can be divided into multiple types.   
一、Classified by structure   
1. Mechanical scale: The mechanical scale mainly uses the principle of leverage.it is fully mechanical and requires manual assistance, but does not require energy such as electricity, Mechanical scales are mainly composed of levers, supporting parts, connecting parts, weighing heads, etc.   
2. Electromechanical scale: The electromechanical scale is a kind of scale between the mechanical scale and the electronic scale. It is an electronic transformation on the basis of the mechanical scale.   
3. Electronic scale: The reason why the electronic scale can be weighed is that it uses a load cell. The load cell converts signals such as the pressure of the measured object to obtain its weight.   
二、Classified by purpose   
According to the purpose of weighing equipment, it can be divided into industrial weighing equipment, commercial weighing equipment, and special weighing equipment. Such as industrial belt scales and commercial platform scales.
三、Classified by functions   
Weighing equipment is used for weighing, but different information can be obtained according to the weight of the object being weighed. Therefore, weighing equipment can be divided into counting scales, pricing scales, and weighing scales according to different functions.
四、Classified by the accuracy   
The principle, structure, and parts used in weighing equipment are different, so the accuracy is also different. Now weighing equipment is roughly divided into four categories according to accuracy, level I, level II, level III, and Level IV.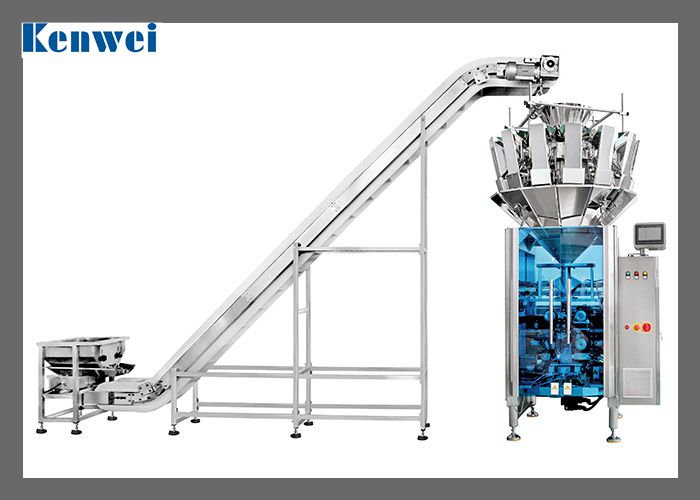 With the continuous development of weighing technology, weighing equipment is developing towards intelligence, higher precision, and higher speed. Among them, computer combination weigher, batching scales, packaging scales, belt scales, check weighers, etc. can not only meet the high-precision and high-speed weighing of a variety of products but also can be customized according to the specific needs of customers. For example, the batching scale is a kind of measuring equipment for the quantitative proportioning of various materials of customers: the packaging scale is measuring equipment for quantitative packaging of bulk materials, and the belt scale is a product that depends on the material which on the conveyor for measurement. the computer combination weigher can not only weigh a variety of materials but also count and measure a variety of materials, It has a wide range of applications and has become a sharp weapon for many manufacturing companies to improve production efficiency and enhance their economic benefits.   
There are not many domestic food companies that use combination scales for quantitative weighing. One is that some domestic food factories do not know about combination scales. The other is mainly restricted by the high price of imported combination scales, and unable to experience the high efficiency brought by the world's most advanced weighing equipment. The emergence of domestic combination scales such as Guangdong Kenwei has made computer combination weigher that was originally regarded as "noble products" no longer to be owned by large enterprises. More domestic enterprises pursuing high-speed and high-efficiency development will be able to use economical and applicable Kenwei intelligent combination weigher have eliminated the backward methods of cup-containing or fully manual quantitative weighing and packaging, and armed themselves with high-tech, more automated combination weighing and packaging systems, thus setting off an improvement and improving the production environment, Improve production and management automation, reduce costs and a new revolution in civilized production. Including some large-scale well-known confectionery brands at home and abroad, such as Hershey Foods, American New Foods, Qiaqia, Sister Ma, Nissin, etc., all use Kenwei intelligent combination weigher to continue to improve economic benefits for enterprises.   
It is understood that Guangdong Kenwei's intelligent computer combination weigher can be widely used in food manufacturing, pharmaceutical industry, refined tea processing, seed industry, and other industries. At the same time, it has also been expanded to a greater extent in the fields of Chinese medicinal materials, feed, chemicals, and hardware.