The inclined feeding conveyor features a fast transportation speed and flow rate, making it suitable for factories with mass production requirements and no floor space limitations. The inclined feeding conveyor is normally used as a front end conveyor before the packing process. Our conveyor has two kinds of belt material; one is suitable for conveyors of large granular products and powder or small granular products. The other is inclined belt conveyor, which is suitable for conveying powder, small particles and large particles products.
Product Type:JW-D1

1.The inclined conveyor is for lifting material
2.chain plate type :suitable for large particles material conveying belt type :suitable for powder and a wide range of free flowing products conveying
3.Max convey capacity :400mmm/h
4.convey height :2-3.6m.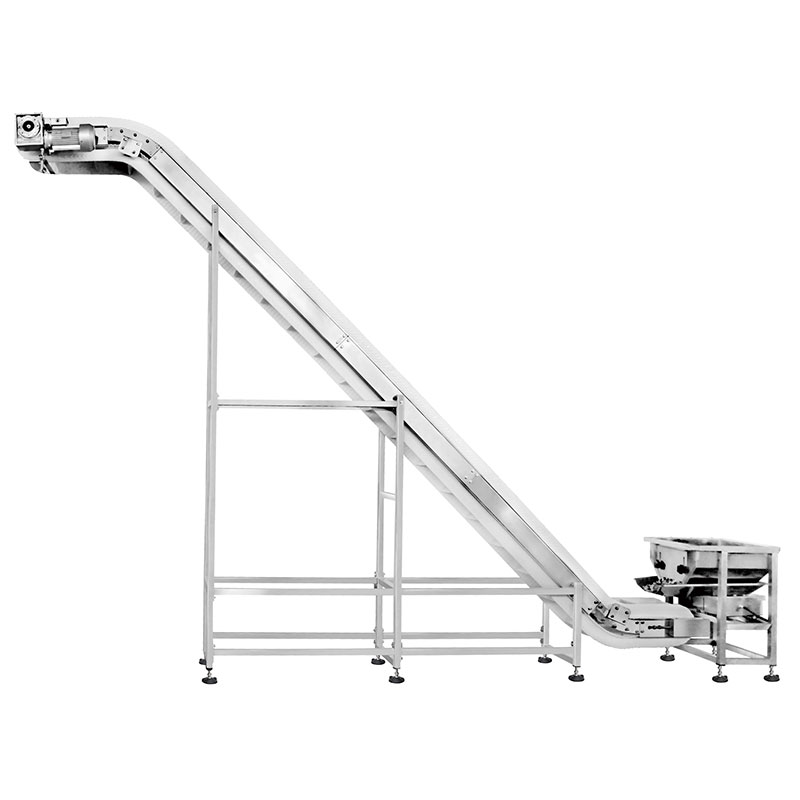 Optional Equipment:
JW-B17 Manual System With Inclined Conveyor
JW-B21 Manual Weigher Packaging System
JW-B22 Bulk Weigher Packaging System
JW-B25 Box Type Packaging And Weighing System