You must be curious how is a multihead weigher comes out. So, Today, I will introduce to you how a multihead weigher is produced in our company. Generally, The production is roughly divided into 3 steps:
Steps 1. Assembling of electrical parts.
Steps 2. Assembling of spare parts and complete machines.
Steps 3. Aging, quality inspection, and packing OK, let me Introduce these 3 steps separately. Now we are standing in the electrical assembly workshop. As you can see, the motherboard, driver board, power supply, transfer even the program and software, All those parts are developed by our company, In addition, Please follow my finger, here we write a unique product code for each machine, just like a car frame number, when you need after-sales service, just need let us know this product code, so we will know everything about this machine.
After the power-on test, the qualified semi-finished products will be sent to the next workshop.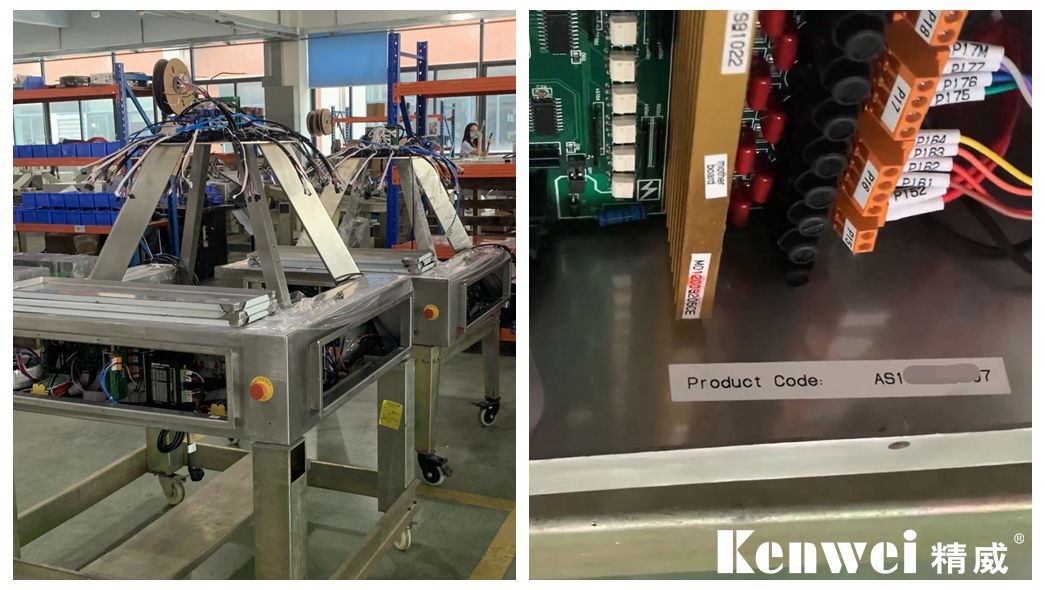 Then, come with me to visit our spare parts and complete the machine assembly workshop. The actuator, vibrator, and part of the hopper are assembled right here, are produced right here, And each part will be inspected after the assembly is completed, to ensure that unqualified parts do not flow into the next process.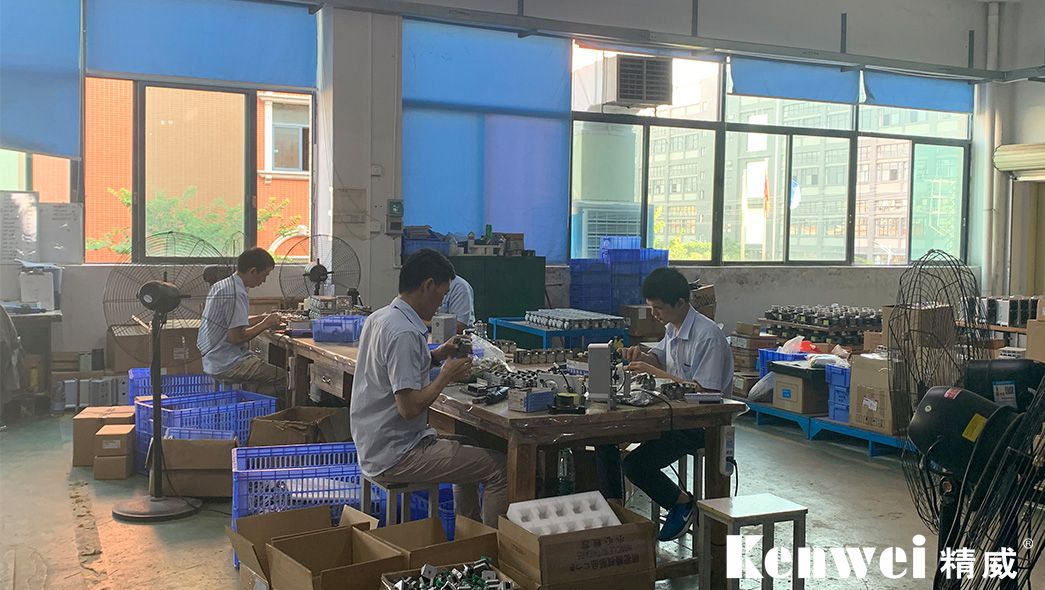 The semi-finished products will come here to assemble the whole machine. Workers will complete the assembly and debugging of the whole machine right here, they need to adjust the hopper and vibrating pan, test the vibrator, calibrate the load cell.
After the machine is assembled, the worker will pull the machine upstairs. Let me go to the aging workshop with me. All the key parts and the whole machine are assembled by skilled workers with more than 3 years of work experience so that the quality of the machine can be guaranteed. At present, we have more than 150 old employees with more than 3 years of service.
we are at the aging and quality inspection workshop now. All assembled machines will be tested here for 7 days of continuous work.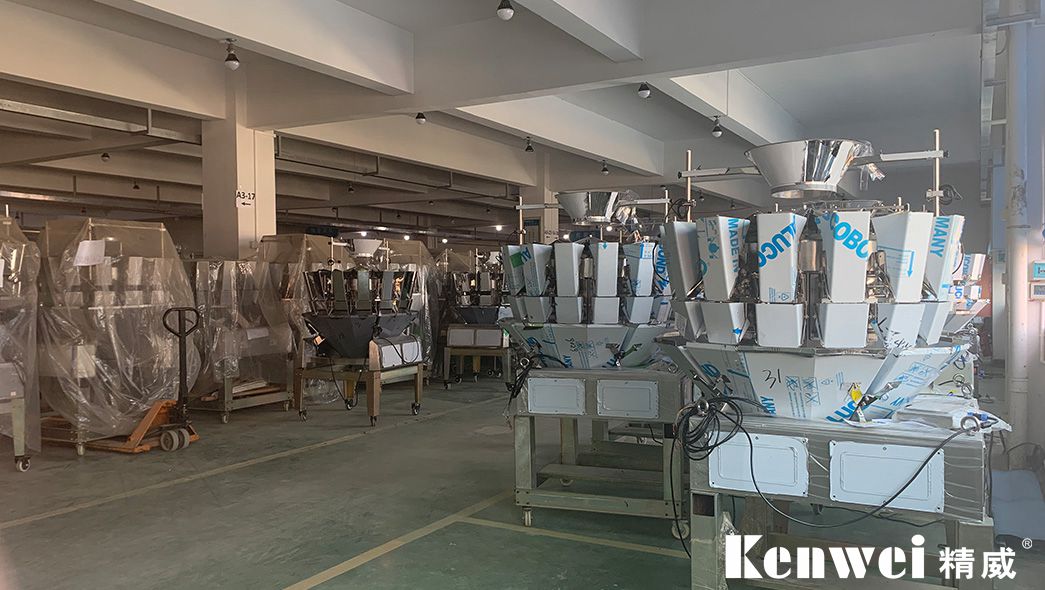 After finished the aging test, we will check the machine for the last time to make sure that the machine has no problems before packing, we will check the machinery and software are no problem. see, the worker is inspecting the machines.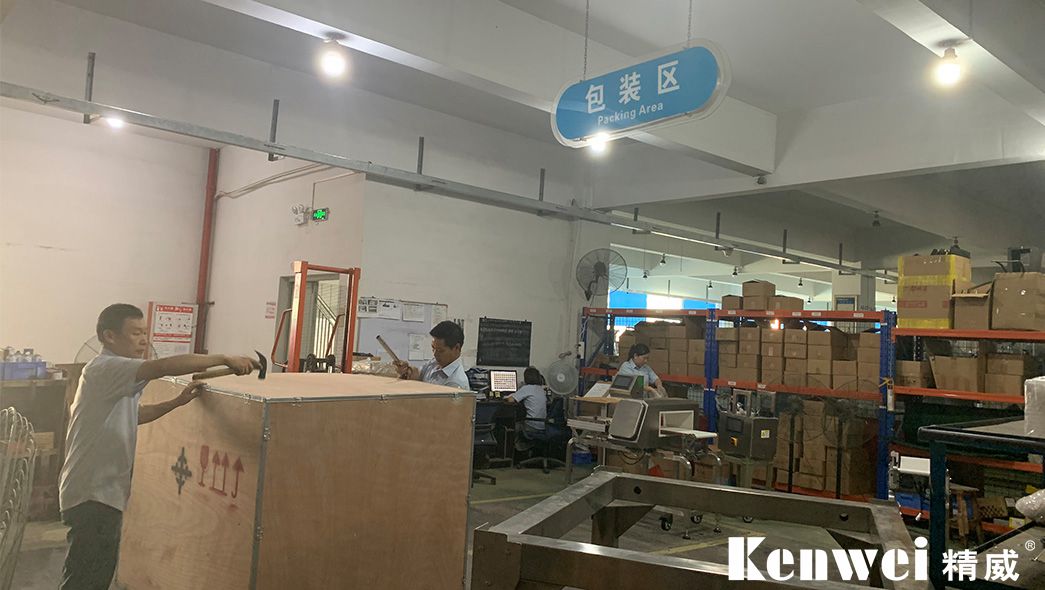 After the quality inspection is completed, the machine will be sent to the packing group. The worker will remove the hopper, vibrating pan, discharge chute. To clean them all, and then, take photos to record all the details of the machine to facilitate the after-sales service, and pack it. That's how the whole production process of multihead weigher is.