In order to implement the spirit of the 20th National Congress of the Communist Party of China and the Central Economic Work Conference, and comprehensively promote consumption, This year, the China Consumers Association determined that the theme of the 2023 National Consumer Association Consumer Rights Year is "boosting consumer confidence".
The Prefabricated dishes industry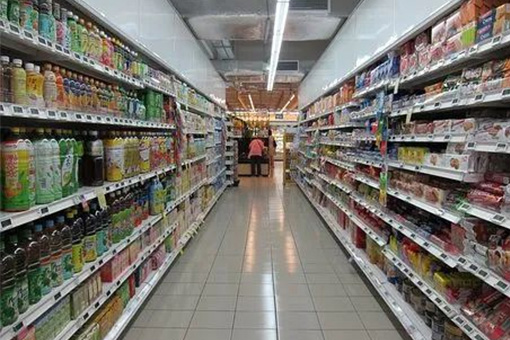 The trillion dollar wind What new opportunities will the booming Prefabricated dishes industry bring?

In 2020, prefabricated dishes began to enter people's vision with great fanfare. Over the past three years, various parts of the country have been continuously exploring and accumulating on this trillion-dollar track, and now it has ushered in
At the beginning of this year, the No. 1 central document for the first time included prefabricated dishes - "to improve the standardization and normalization level of industries such as clean dishes and central kitchens, and to foster and develop the industry of prefabricated dishes." There are currently 64000 prefabricated dishes-related enterprises in China. As of the end of December 2022, China's prefabricated dishes-related brand products have completed a total of 31 financing projects throughout the year, with a total disclosed financing amount exceeding 700 million yuan.
◆Packaging requirements for prefabricated dishes◆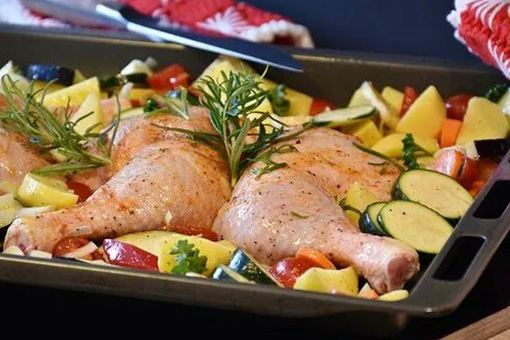 1. Better storage performance
Common prefabricated dishes include vacuum packaging, skin packaging, modified atmosphere packaging, canned packaging, etc. From the B-end to the C-end, prefabricated dishes are required to store food more perfectly during the process of facing users, regardless of the packaging method.
2. A more convenient way
Prefabricated dishes can be roughly divided into three types of food: ready-to-cook, ready-to-heat, and ready-to-eat. Ease and convenience are the pursuits of users who choose instant prefabricated dishes, as well as the packaging requirements for prefabricated dishes.
3. More intelligent technology design
Prefabricated dishes packaging innovation is not just a change in simple packaging form, material, carrier, etc. In fact, it is an insight into the audience, scenarios, needs, and pain points, utilizing the differentiation of product form, the satisfaction of functions and experiences, and changes in application scenarios brought about by good packaging innovation.
◆New Opportunities in the Food Packaging Market◆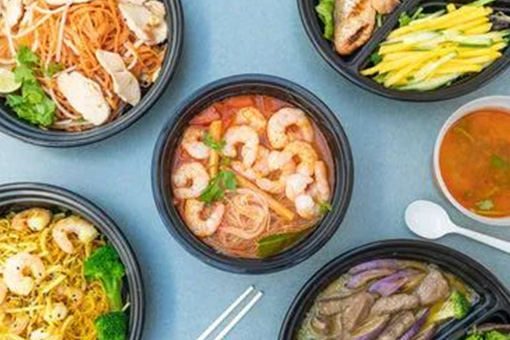 01、Vacuum packaging technology for quality and freshness preservation
Vacuum packaging technology is a common preservation technique for prefabricated dishes. Vacuum packaging can be divided into two types: vacuum bag packaging and vacuum box packaging. The main function of vacuum bagging is to remove oxygen, which is beneficial for preventing food spoilage. The commonly used types of vacuum packaging machines include double chamber vacuum packaging machines, rolling vacuum packaging machines, stretching film vacuum packaging machines, and so on. Vacuum box packaging is often used to package ready-to-eat products such as cold fresh meat, clean dishes, duck neck, crayfish, Liangpi, etc. These products are usually packaged with modified atmosphere vacuum packaging equipment.
02、A New Track for Prefabricated Dishes Packaging with Coated Iron
Technology Coated iron has strong universality and can be used in most food packaging on the market. And simply through the advanced technology of packaging materials, the shelf life of food can be effectively extended to one year without adding anti-corrosion. In addition, the environmental protection performance, thermal conductivity, light insulation, airtightness, and special environment of metal materials Adaptability and other advantages, this form of packaging has also become one of the new tracks of prefabricated packaging.
03、Single-machine multi-function、Multifunctional flexible development、Flexible development
With the development trend of individualization and diversification of the food industry such as prefabricated dishes, and the high requirements of manufacturers for multi-purpose equipment, most packaging machines are developing in the direction of single-machine multi-function and flexibility, For example. The vacuum packaging machine adopts a modular design, and through the transformation and combination of functional modules, it helps packaging manufacturers reduce the purchase cost of multi-process equipment.
◆Kenwei Information◆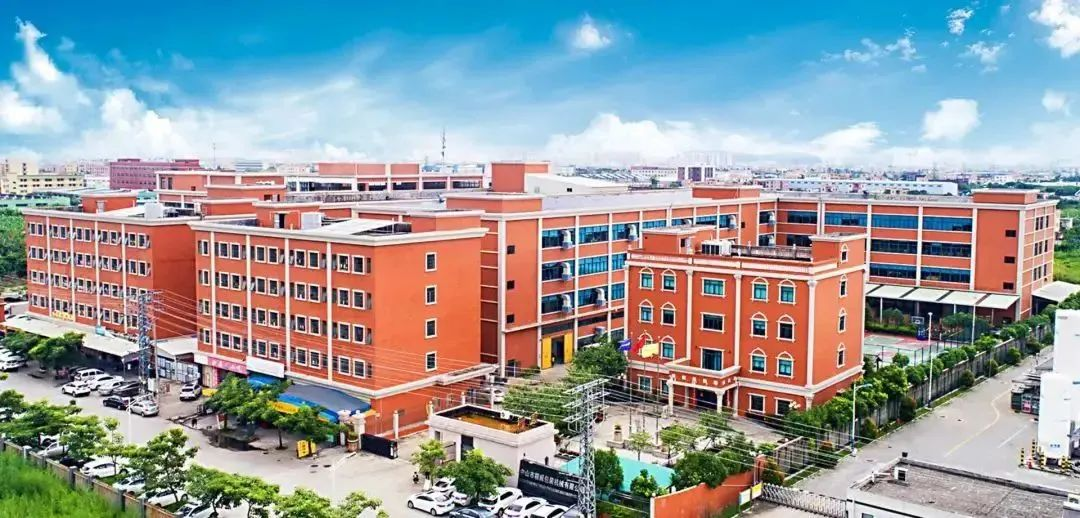 Guangdong Kenwei Intellectualized Machinery Co., Ltd, has always been committed to producing and creating an automated weighing and packaging system that combines rigor, practicality, and intelligent precision, it relies on high-quality packaging equipment to enhance the aesthetics and stability of product packaging.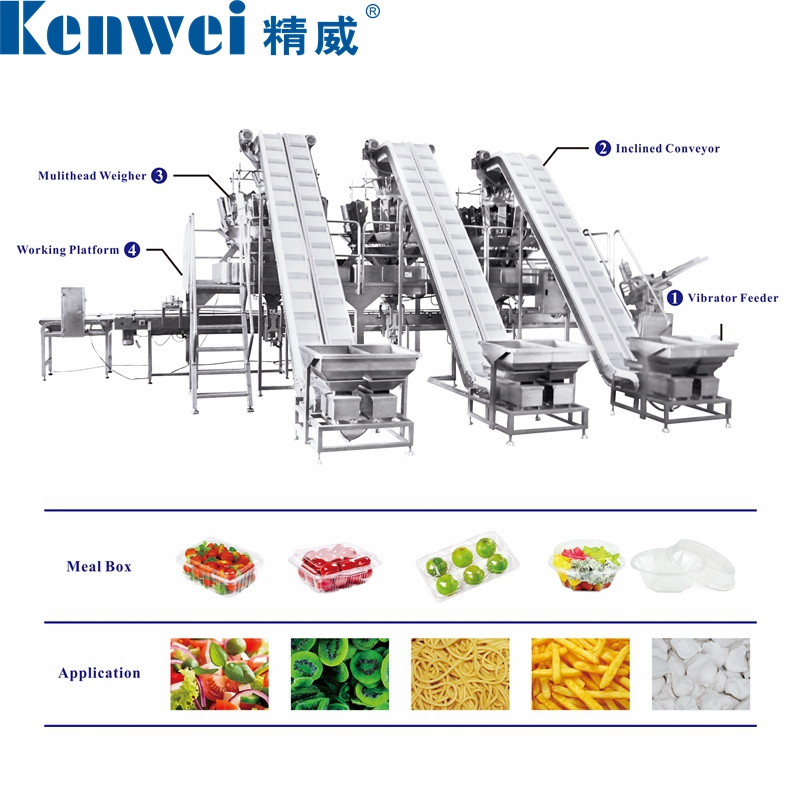 Box-type packaging and wei
ghing system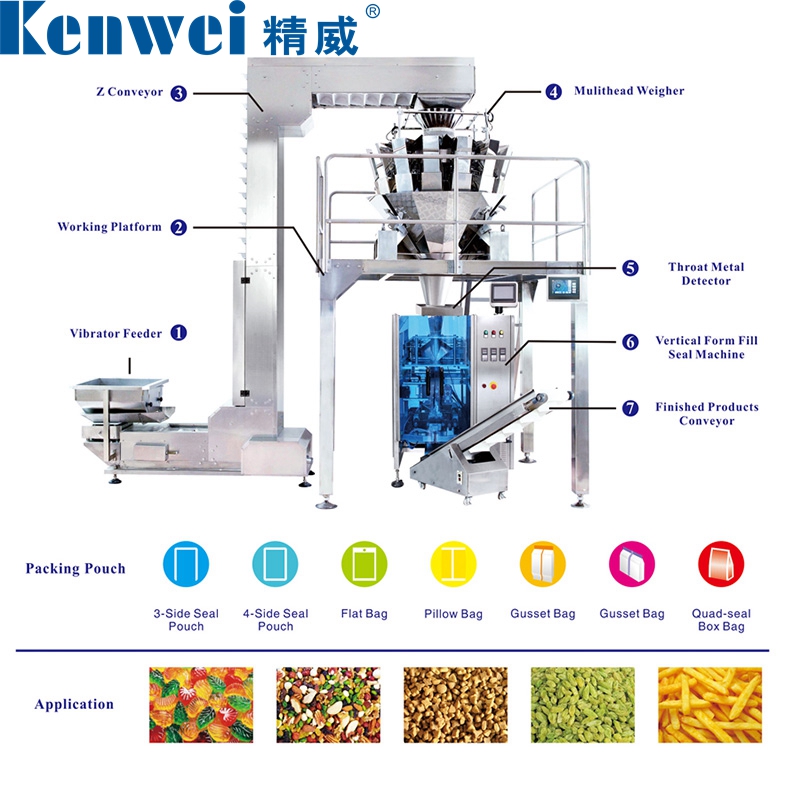 Standard vertical weig
hing and packaging system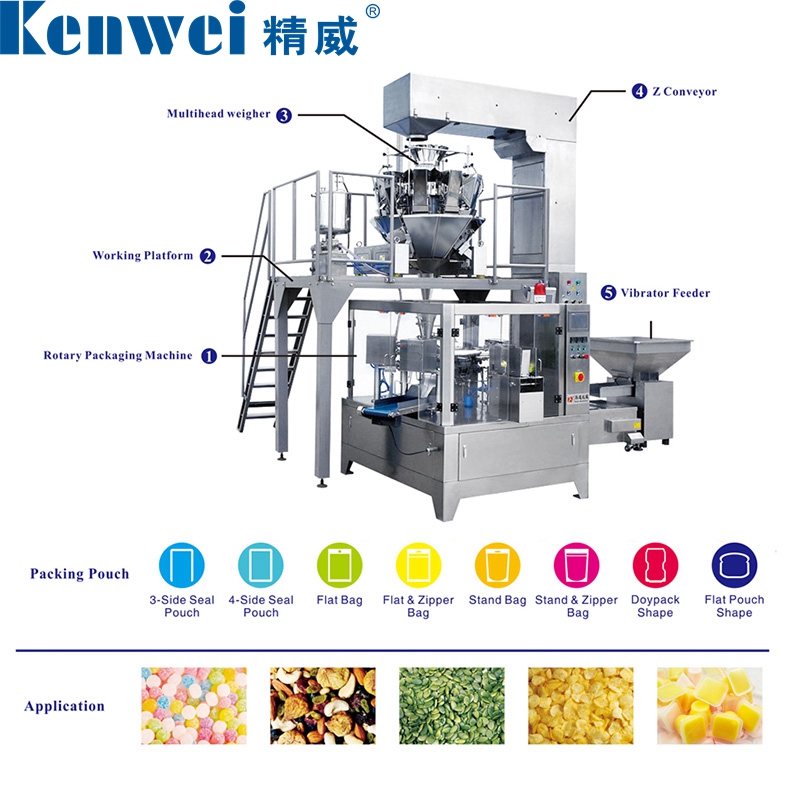 Rotary packaging and weighi
ng system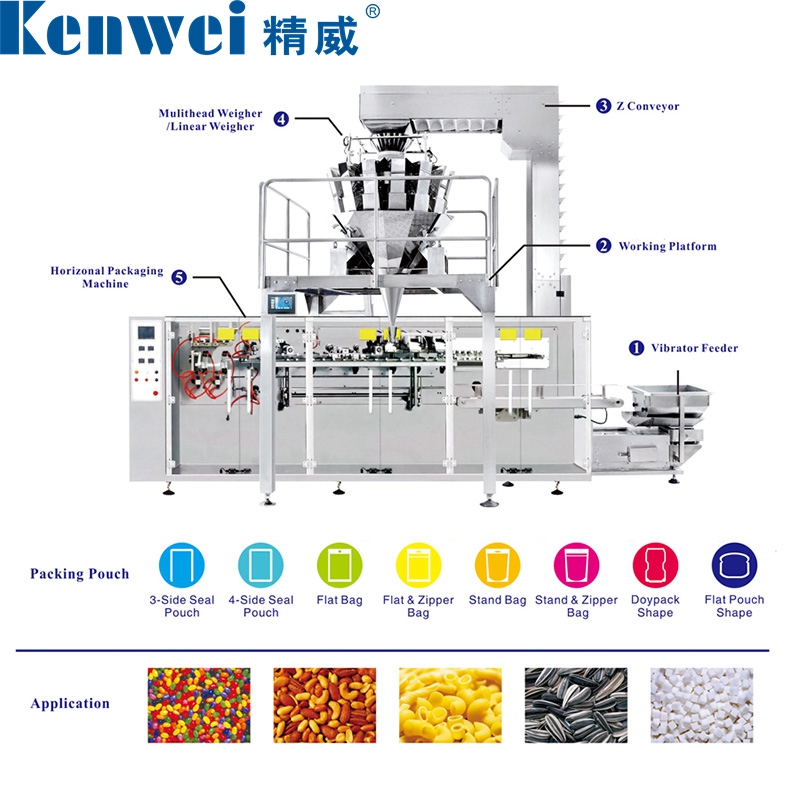 Horizontal pac
kaging and weighing system