In the past 2021, Guangdong Kenwei Intellectualized Machinery Co., Ltd, with the resolute fighting spirit and the pioneering and innovative spirit, through the excellent product quality and the business philosophy of integrity first, under the external environment of repeated epidemics and changeable foreign trade, It has achieved an annual growth rate of over 30%, serving nearly 1,800 customers in more than 100 countries and regions around the world, and producing more than 10,000 weighers annually.   
Recently, Guangdong Kenwei has another good news. In the annual advanced selection conference co-organized by the Zhongshan Fusha Town Committee of the Communist Party of China and the Fusha Town People's Government of Zhongshan City, it won the "2021 Advanced Enterprise High-Quality Development Award" and "Annual Enterprise Tax Contribution Outstanding Award" and a number of government commendations and awards. It is reported that a group of well-known enterprises at home and abroad have also won awards at the same time as Guangdong Kenwei, including Guangdong Piano Customized Furniture Co., Ltd., Zhongshan Donlim Weili Electrical Appliances Co., Ltd., etc. Guangdong Kenwei has won these honors for many years in a row, which is the high recognition of Guangdong Kenwei's product quality and healthy development of enterprises from all walks of life and customers.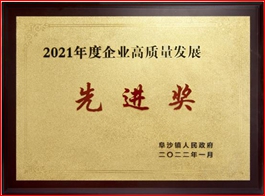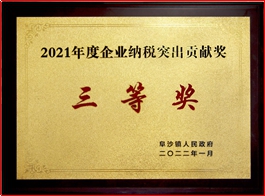 After 16 years of development, Guangdong Kenwei has developed into a global professional manufacturer of intelligent weighing and packaging equipment. The main product lines include combination weigher, multi-head weigher, linear weigher, check weigher, metal detectors, counting machines, manipulators, packaging machines, packaging auxiliary equipment, etc., which are widely used in food, medicine, chemical, hardware, daily necessities, and other industries.   
The acquisition of these awards is not only an affirmation of Guangdong Kenwei's past performance but also encouragement and spur to the future development of Guangdong Kenwei. In the future development journey, Guangdong Kenwei will continue to forge ahead to a higher level, making progress towards the goal of becoming a champion enterprise in subdivided industries, and will continue to adhere to the "stability is the key to save" and "professional manufacturing, excellent quality, integrity management "enterprise philosophy, combine weighing packaging technology with the advanced automated production system, continue to create a more stable and efficient automated packaging system, continue to innovate, "Quality makes classic, intelligence leads future", in order to promote the industry's production automation, production Make unremitting efforts to save costs and improve production efficiency! And by cooperating with the government to increase capital and expand production, realize the rapid development of the enterprise, assume more social responsibilities, and contribute more to the construction of "Boutique Fusha" and the promotion of high-quality economic development of Fusha!