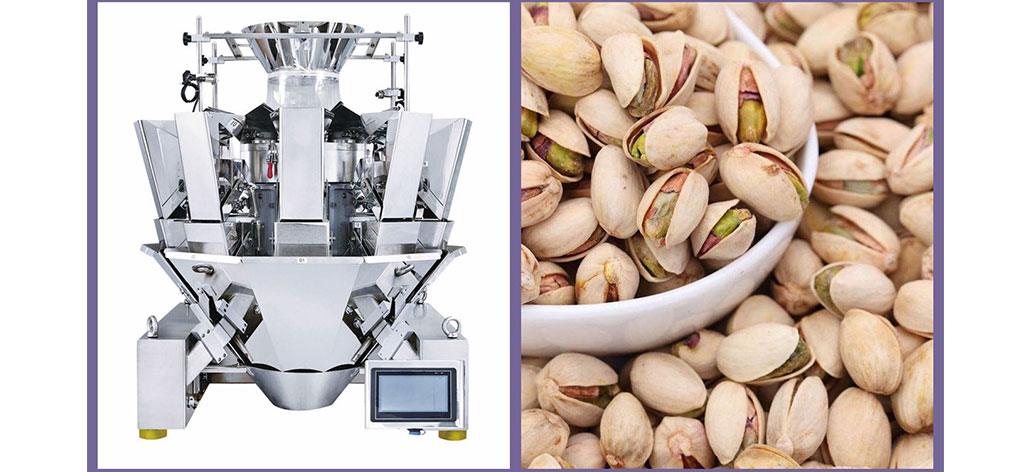 Hello! I am very glad to receive your email. Having fully communicated with Kenwei Technology Department, we are now reporting the following questions to your company.As 10 head multihead weigher a example.
Q: Whether max.speed is 70 packets per minute is available. A: Yes. It is available.
Q: Whether the weighing speed is 60 packets is available. A: such as granule of which weight is around 100g is OK.
Q: No fluctuation in operation speed and little difference between preset value and actual one. A:This refer to material flow, if there is enough material and conveyor work regularly, it is available.The length of the weighing product is 80mm. Ours is not exceed 80mm. Exceed 90mm is not trial.
Q:Actual accuracy error is less than 1g.(compared display value with actual value). A: According to our test,actual accuracy error is between 0.1g to 0.5g,the possibility that accuracy error exceed 1g is very small.
Q:stepper motor arm and hopper is anti-friction,and it is still good after using 2 years . A:we can supply accessories to replace the broken one.
Q:Resistant vibration interruption and environment. A: No problem
Q:No negative value. A:no problem mplitude can be adjusted independent,vibration pan spring deformation is little.
AFCI automatic track mode can be selected.When AFCT is chose,the amplitude is adjusted automatic,Kenwei develop standard amplitude line vibrator and high amplitude line vibrator,two main series to adapt different material transport and optimize material flowing by control vibration time and tense. Easy to install.feed bucket,weigh bucket,line vibrator and other parts can easy to uninstall,anti-water,anti-dust and is easy to clean.Whole Chinese computer menu system is easy to learn and operate. Computer connection and production statistics.the excel form can be send to the computer,our multihead weigher can statistics the week and month data. how to prevent dumping block.Preset the damater as 0.1second.when the hopper dumping,they will not together do it and interval 0.1 second。 when weigh bucket reverse180 degree,it has largest anger.it can be adjusted depend on the size of material.when the material is small size,the angle may be adjusted to small angle.that can prevent block and accelerate speed. If the customer forget how to use the multihead weigher,they may find the help on the help menu on the screen,it will tell you how to use the multihead weigher. Our anti-water 10 head multihead weigher is popular on the market.It is suitable for the middle size enterprise which need this multihead weigher with favourable price.(10 head data: speed: 70 bags per minute,accuracy: less or more 0.1g to 1.5g, weighing scope: 7g to 6500g. We welcome the cooperation between us!!