Linear weigher is suitable for quantitative weighing of powdery and small granulated materials, such as white sugar, salt, monosodium glutamate, chicken essence, milk powder, coffee, seasoning powder, etc. Linear scale has up to 5 specifications to choose, and the maximum weighing speed can reach 70 bags/minute, which is the first choice for weighing powdery materials.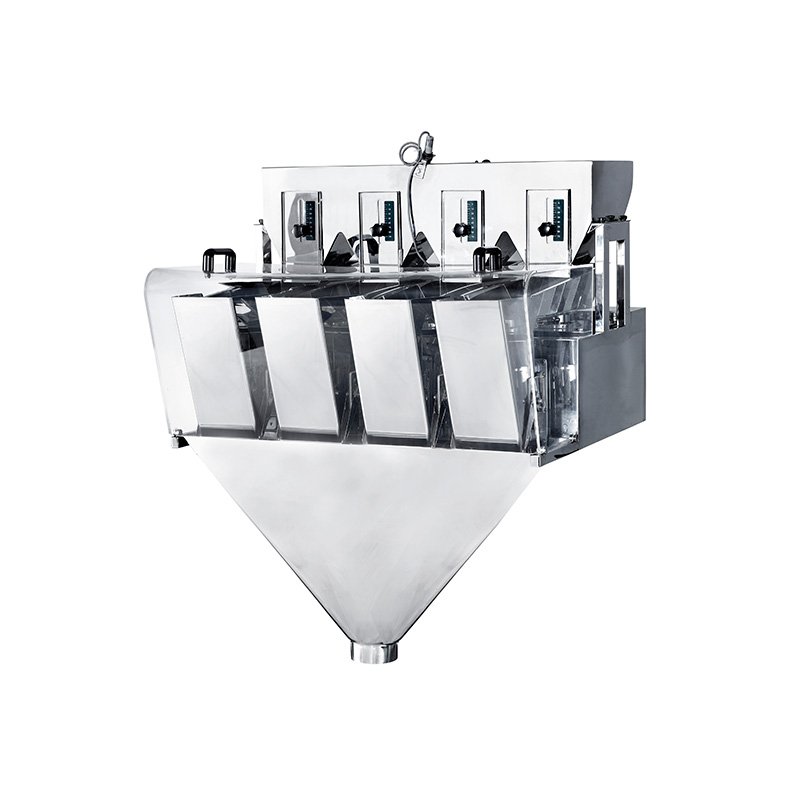 1. Sanitation with 304S/S construction ;
2. Rigid design for vibrator and feed pan make feeding strictly correct ;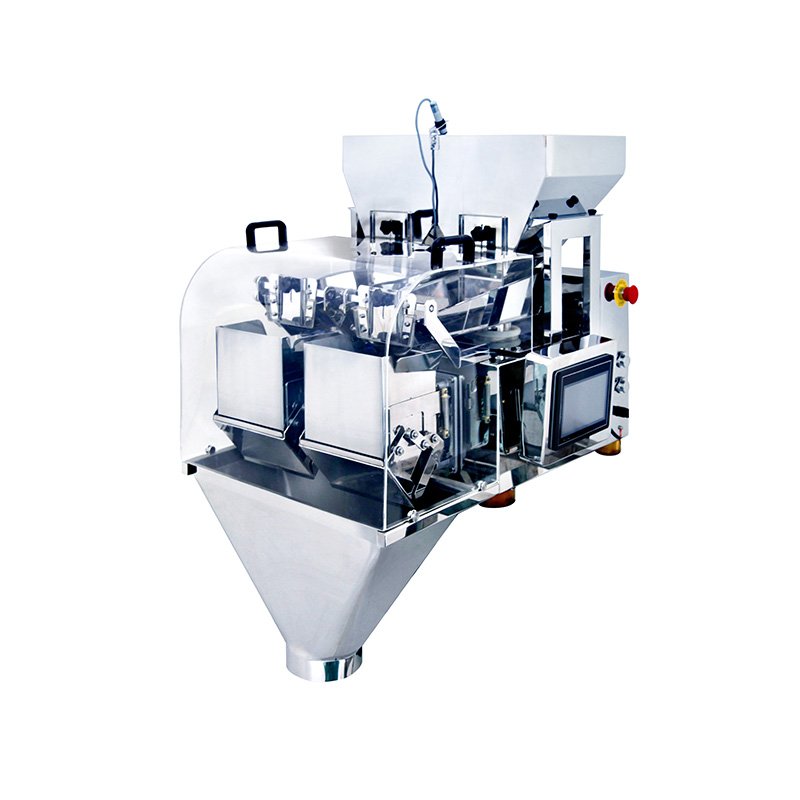 3. Quick release design for all the contact parts .
Technical Specification
bg
| | | | | | |
| --- | --- | --- | --- | --- | --- |
| Model | JW-AX1 | JW-AX2 | JW-AXM2 | JW-AX4 | JW-AXS4 |
| Identify Code | X1-2-1 | X2-2-1 | XM2-2-1 | X4-2-1 | XS4-2-1 |
| Weighing Range | 20-2000g | 20-3000g | 1000-12000g | 20-2000g | 2-300g |
| Accuracy | X(1) | X(1) | X(1) | X(1) | X(1) |
| Max Speed | 10-15P/M | 30P/M | 25P/M | 55 P/M | 70 P/M |
| Hopper Volume | 4.5L | 4.5L | 15L | 3 L | 0.5 L |
| Parameters Press No. | 100 | 100 | 100 | 100 | 100 |
| Max Mixing Products | 1 | 2 | 2 | 4 | 4 |
| Power | 700W | 1200W | 1200W | 1200W | 1200W |
| Power Requirement | 220V/50/60Hz/5A | 220V / 50/60Hz / 6A | 220V / 50/60Hz / 6A | 220V/50/60HZ/6A | 220V/50/60HZ/6A |
| Packing Dimension(mm) | 860(L)*570(W)*920(H) | 920(L)*800(W)*890(H) | 1215(L)*1160(W)*1020(H) | 1080(L)*1030(W)*830(H) | 820(L)*800(W)*700(H) |
| Grodd Weight | 80kg | 130kg | 280kg | 160kg | 135kg |